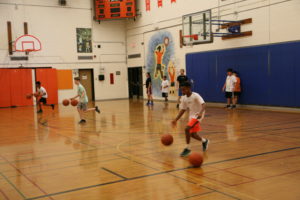 Our House League program is an excellent introduction to a competitive but still fun, engaging and welcoming environment. It is open to athletes that are new to the sport as well as those with more experience playing basketball.
More Information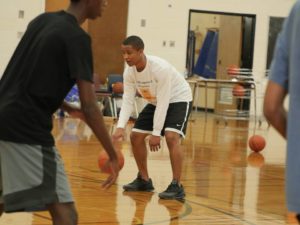 our programs
We offer a variety of programs that can help athletes of all skill levels with the opportunity to build new skills on and off the court. Check out the other programs we have to offer.
More Details
ABOUT US
In the summer of 2015, Phillips Basketball & Academics Academy was born and what started as a small summer camp with 20 students has since taken off with over 50 students enrolled in our programs. We strive to transform our students' performance on and off the court by fostering an environment where all of our athletes understand the importance of being a student-athlete.
At PBAA we are more than just an academy – we are a family. We get to know all of our players individually, and our staff is dedicated to helping our players strengthen their knowledge in basketball, math, and nutrition. In just a few years our program has grown to include a 6-week summer camp, development training, a Pee Wee league and Coach Terence Phillips has recently returned to coaching an OBA-sanctioned team. Our entire staff team is made up of our former players that were coached by our academy director Terence Phillips.